We use 3D laser scanners on site to measure buildings, inside and out, as it's the quickest and most efficient method to collect an accurate and full data set. Traditional 2D CAD plans can be generated from a scanned 3D point cloud, to a level of detail specified by the client. Whether you need basic layout plans to prove building size to planners before demolition, or highly accurate and detailed plans for the basis of architectural working drawings, SDP can delivery to your budget. Laser scanning also gives options for further use of the 3D point cloud data for 3D modelling (Revit), BIM, and other visualisation applications.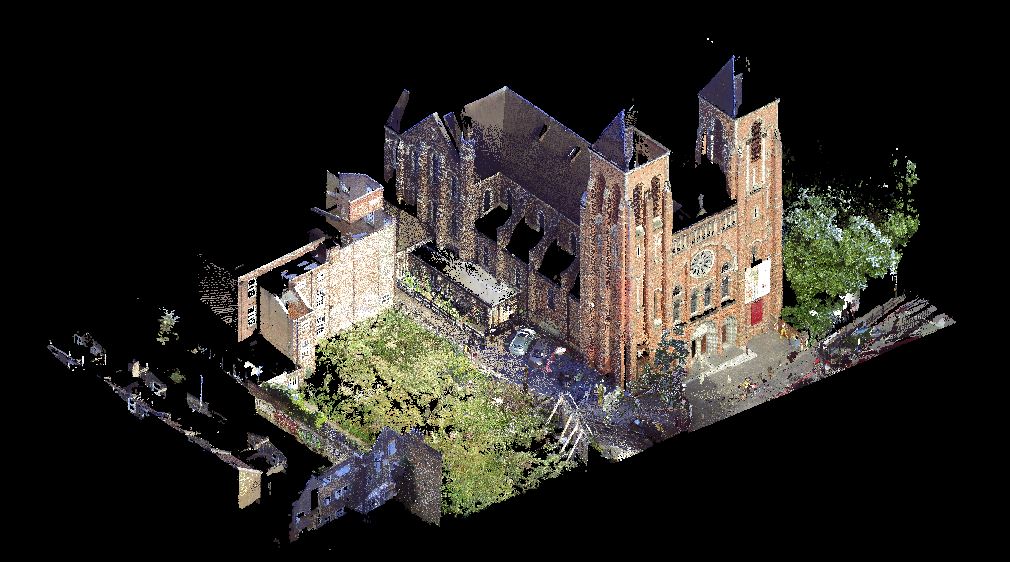 Floor Plans
Projects may vary from a few scans, to hundreds of scans on multiple floors. Sophisticated software is used to register the scans together using over lapping scan data and traditional survey control methods. The resulting point cloud can also be geo-referenced to topographical survey data where necessary. We work to RICS guidelines, however a survey specification and agreed level of detail is tailored for each project depending on client budget and survey purpose. Our plans are used for all sorts of purposes – from simple lease plans, to highly accurate base drawings for architects working drawings. Good quality survey plans are essential in the design process for building refurbishment, especially where structural alterations are planned. We can also include condition surveys, structural reports, structural surveys or any other structural advice, through our Structural Engineering department.
Elevations and Sections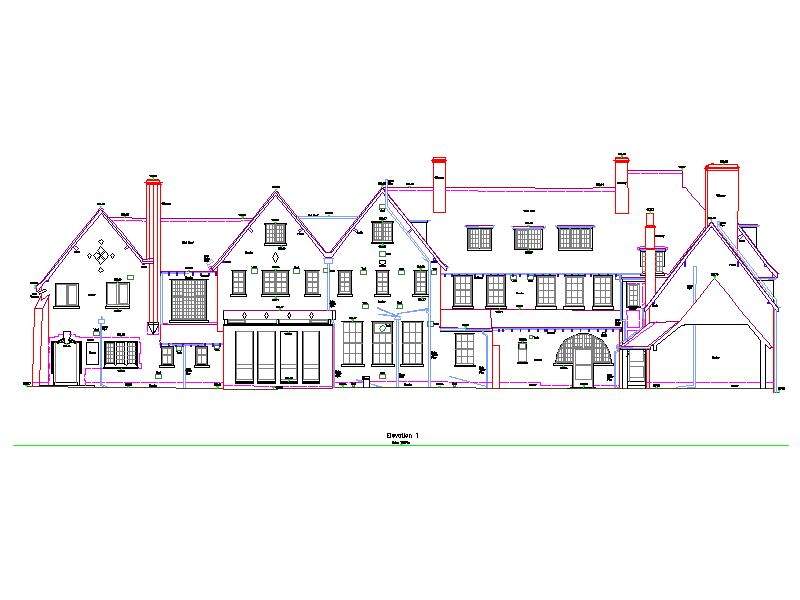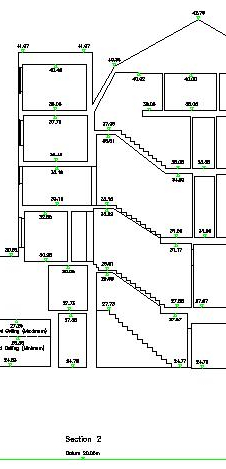 SDP Surveys can provide traditional 2D elevation plans, fully detailed with all architectural detailing, fenestration, and construction materials, through to simple outline silhouettes suitable for surrounding properties and rights of light issues. Sectional elevation details can also be incorporated as necessary. We also have sophisticated digital photo rectification software, allowing us to correct for scale and perspective in the CAD environment and produce photographic elevations. Traditional sections can also be produced.